Few words in human language can provoke a more immediate reaction than "damn." It's a term that can elicit laughter or shock, and can be used to denote disappointment, astonishment, or even approval. But is damn a bad word? The answer, much like the word itself, is not straightforward.
Imagine this: you're at a formal dinner party, engaged in polite conversation with your fellow guests. Suddenly, a burst of laughter erupts from the other end of the table, accompanied by the exclamation, "Damn, that was funny!" A hush falls over the room as all eyes turn towards the source of the outburst. The offender, a young man with a mischievous grin, seems oblivious to the discomfort he's caused.
This scenario highlights the power of language and the potential for a single word to disrupt social harmony. The word "damn," while relatively mild in comparison to other expletives, still carries a certain taboo that can make it inappropriate in certain settings. But why is this so? And how has a word with such strong religious connotations evolved into a common expression of everyday speech?
Etymology of "Damn" and Its Religious Connotations
The word "damn" traces its roots back to the Latin "damnare," meaning "to condemn" or "to inflict loss." This ominous origin is deeply intertwined with the religious concept of damnation, the eternal punishment of souls in hell. In Christianity, damnation was seen as the ultimate consequence of sin, a state of perpetual suffering and isolation from God.
The association of "damn" with damnation instilled a sense of fear and reverence in people, making it a word that was rarely used casually. It was reserved for solemn contexts, uttered in moments of intense religious fervor or used to express deep moral indignation.
This religious context undoubtedly contributed to the taboo nature of the word "damn." Its use was considered blasphemous, a direct affront to the divine. Even outside of religious settings, the word carried a heavy weight, often evoking images of hellfire and eternal torment.
Over time, however, the association of "damn" with damnation gradually began to loosen its grip. As societal norms evolved and religious influence waned, "damn" started to appear in more secular contexts, often used as a mild expression of frustration or surprise.
This shift in usage can be attributed to several factors. The rise of literacy and the increasing circulation of printed materials exposed people to a wider range of language, including works of literature that employed "damn" not as a religious condemnation but as a way to convey emotions and add emphasis.
Evolution of "Damn" from Religious Condemnation to Everyday Expletive
The journey of "damn" from a religiously charged term to a ubiquitous expletive is a fascinating example of how language evolves and adapts over time. While the word's origins remain firmly rooted in religious condemnation, its usage has gradually transformed, reflecting changing societal norms and cultural influences.
A key factor in this transformation was the decline of the direct and literal interpretation of religious texts. As societies became more secular and scientific, the concept of hell and eternal punishment began to lose its hold on popular imagination. This shift in beliefs allowed for a more relaxed attitude towards language, including the use of words like "damn" that were once considered taboo.
The rise of literature and popular culture played a significant role in normalizing the use of "damn." Authors and artists began to incorporate the word into their works, using it to convey emotions, add emphasis, and create more realistic and relatable characters. As exposure to these works increased, so did the acceptance of "damn" in everyday speech.
The influence of mass media, particularly television and movies, further accelerated the normalization of "damn." The word became a common trope in dialogue, often used by characters to express frustration, surprise, or even humor. This exposure further desensitized audiences to the word, making it more acceptable in everyday conversations.
Societal Perceptions and Sensitivity Around the Word "Damn"
The word "damn" continues to evoke a range of reactions, from amusement to disapproval, depending on the context and the individual's sensibilities. While it's generally considered a mild expletive, its use can still raise eyebrows and cause offense in certain situations.
One of the primary reasons for the sensitivity around "damn" is its religious heritage. Even though the word has shed its overtly religi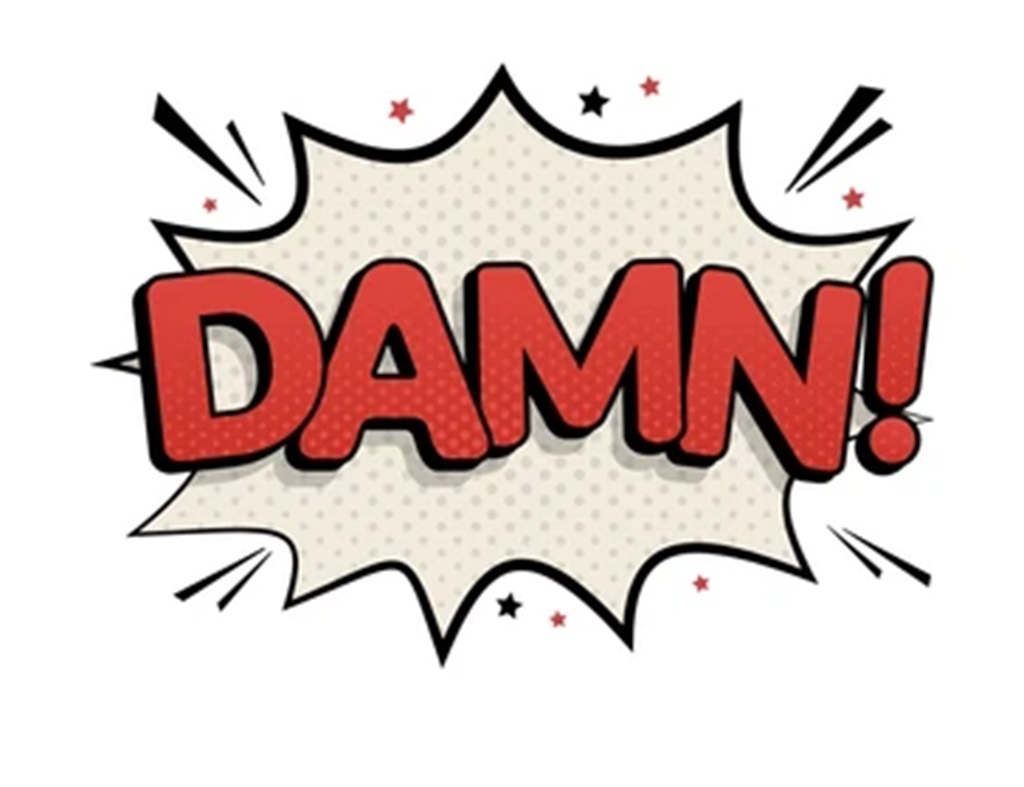 ous connotations for many, its association with damnation and hellfire still lingers in some minds. For individuals who hold strong religious beliefs, using "damn" can be perceived as disrespectful or even blasphemous.
Cultural differences also play a role in shaping perceptions of "damn." In some cultures, profanity is considered more taboo than in others, and the use of "damn" may be seen as crossing a social line. It's important to be aware of these cultural nuances when using the word in mixed company.
Appropriate Usage of "Damn" and Considerations for Social Etiquette
Navigating the social landscape of profanity requires a delicate balance between self-expression and consideration for others. While "damn" is generally considered a mild expletive, it's still important to use it judiciously and with an awareness of social etiquette.
First and foremost, consider the audience. Are you speaking to a group of friends or colleagues? Are you addressing a diverse audience with varying cultural backgrounds and sensibilities? In formal settings, such as workplaces, schools, or religious gatherings, it's best to avoid "damn" altogether. There are plenty of milder alternatives, such as "darn," "blast," or "fudge," that can convey similar emotions without causing offense.
Even in informal settings, it's important to be mindful of individual sensitivities. Some people may find "damn" to be offensive or inappropriate, regardless of the context. If someone asks you not to use the word, it's always best to respect their request.
Consider the tone of the conversation. Are you expressing frustration, surprise, or humor? "Damn" can be used to emphasize emotions in a casual setting, but it's important to avoid using it in a way that could be perceived as aggressive or disrespectful.
Alternatives to "Damn" for Polite and Formal Settings
In polite and formal settings, it's always best to avoid using profanity altogether, even mild expletives like "damn." Using profanity in workplaces, schools, and religious gatherings can be perceived as unprofessional, immature, or even disrespectful.
Thank you for your request. I have transformed the sentence into active voice as follows: "Thankfully, you can use plenty of milder alternatives to 'damn' to convey similar emotions without causing offense."
Here are a few examples:
Darn:

This is a classic euphemism for "damn" that has been in use for centuries. It's considered to be a more polite and acceptable alternative, especially in older generations.

Blast:

This word can be used to express frustration, surprise, or annoyance. It's a bit more emphatic than "darn," but it's still considered to be relatively mild.

Fudge:

This is a playful euphemism for "damn" that is often used in children's literature and movies. It's a good choice when you want to express frustration or surprise in a lighthearted way.

Shoot:

This word can be used to express surprise, disbelief, or annoyance. It's a bit more informal than "darn" or "blast," but it's still considered to be acceptable in most situations.

Goodness:

This word is a more general expression of surprise or dismay. It's a good choice when you want to avoid profanity altogether.

Heavens:

This word is a religious euphemism that can be used to express surprise or dismay. It's a good choice when you want to avoid profanity in a religious setting.

Oh rats:

This is an old-fashioned euphemism for "damn" that is often used to express surprise or dismay. It's a fun and playful word that can add a bit of nostalgia to your conversation.

Oh snap:

This is a modern euphemism for "damn" that is often used to express surprise or dismay. It's a fun and informal word that is popular among younger generations.
Addressing the "Damn" Controversy in Educational Settings
The use of "damn" and other profanity in educational settings has been a topic of debate for decades. On one hand, educators argue that profanity can be disruptive, disrespectful, and hinder learning. On the other hand, some argue that banning profanity altogether can be unrealistic and may even stifle free expression.
In recent years, there has been a growing trend towards more relaxed language policies in schools. This is partly due to the recognition that profanity is a common part of everyday speech, especially among younger generations. Additionally, there is a growing understanding that banning profanity altogether may not be an effective way to address the problem.
Instead of outright bans, many schools are now focusing on teaching students about the appropriate use of language. This includes helping students understand the impact of their words on others and how to use language respectfully. Schools are also working to create positive and inclusive learning environments where students feel comfortable expressing themselves without resorting to profanity.
"Damn" in Literature and Its Role in Storytelling
In the realm of literature, "damn" and other expletives have long served as powerful tools for conveying a range of emotions, adding emphasis, and creating vivid characters. From the works of Shakespeare to the novels of modern authors, profanity has been used to express anger, frustration, surprise, and even humor.
One of the primary reasons why "damn" and other expletives are so effective in literature is their ability to evoke a visceral reaction in the reader. These words carry a certain taboo that makes them stand out, giving them a heightened impact when used in the right context.
For example, in Shakespeare's play "King Lear," the character of Lear uses the word "damn" frequently to express his intense anger and frustration. The use of this word in these moments adds to the emotional intensity of the scenes and helps to convey the depth of Lear's despair.
In addition to conveying emotions, "damn" and other expletives can also be used to add emphasis to certain words or phrases. When used judiciously, these words can draw attention to important plot points or character development.
For instance, in Mark Twain's novel "The Adventures of Huckleberry Finn," the character of Huck uses the word "damn" on several occasions to express his surprise or disbelief. The use of this word in these moments helps to highlight the absurdity or shocking nature of certain events in the story.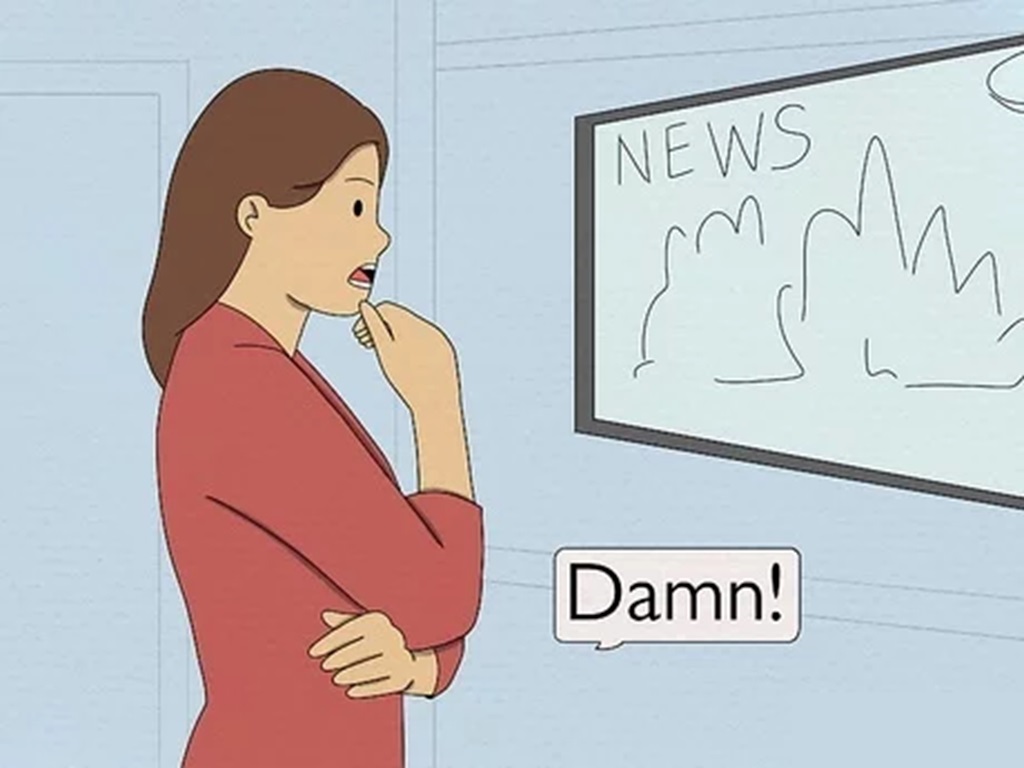 'Damn' in Popular Culture and Its Impact on Language Usage
In the realm of popular culture, particularly music, movies, and television, "damn" and other expletives have become increasingly commonplace, shaping societal perceptions and influencing language usage. Whether it's the rebellious lyrics of a rock song, the action-packed dialogue of a blockbuster movie, or the everyday conversations of characters in popular sitcoms, profanity has become a ubiquitous element of contemporary culture.
This widespread exposure to profanity has undoubtedly influenced language usage, particularly among younger generations. As they hear "damn" and other expletives used casually in their favorite songs, movies, and shows, they may begin to adopt these words into their own vocabulary.
The influence of popular culture on language usage is not limited to the adoption of specific words. It also shapes perceptions of profanity and its acceptability in different contexts. When "damn" is frequently used in popular media without negative consequences, it can normalize the word and make it seem less taboo.
This normalization of profanity can have both positive and negative consequences. On the one hand, it can make language more realistic and relatable, reflecting the way people speak in everyday life. On the other hand, it can also lead to a decline in civility and an increased tolerance for disrespectful language.
Last Words
The word "damn" has evolved over time. It started as a religious term. Now it's a common expletive. It reflects changes in societal norms. Popular culture also influences its use. It still has some taboo associations. But it's increasingly common in everyday speech.
As we've explored in this article, the use of "damn" is a complex issue with no easy answers. A few things that came from the ancient culture of the Aztecs and Mayans, such as intricate hieroglyphs and symbolic artwork, showcase the power of visual communication in conveying emotions and adding emphasis in a manner akin to the nuanced use of language in literature. However, just as words can be offensive or disruptive in certain contexts, these cultural artifacts also remind us that interpretations can vary, and understanding the cultural nuances is crucial to maintaining respect and professionalism.
Ultimately, the decision of whether or not to use "damn" is a personal one. However, it's important to be aware of the potential impact of these words and to choose language that is respectful of others.