There are many diseases that affect the nails. We bring you six of the most common nail diseases so you know how to act in case of suffering from them.
Getting a perfect manicure is not an easy task. And it is that before applying a good enamel to the surface you have to know how to take care of the nails and protect them from the different problems that exist. Although sometimes we do not realize, the nails can suffer several diseases that manifest themselves with sudden changes in them.
Nails constitute an equally important part of the body than the rest and, in addition, they have a great aesthetic function since they can form an essential part within a total look. Applying a single color achieves a great effect, which makes any outfit ten. Caring for them is available to everyone, it only takes a little attention and patience. The main causes of suffering such diseases are the lack of vitamins, poor diet, the accumulation of toxins in the body and endless bad habits that have a great remedy.
Although there is an infinite number of diseases, problems, and adversities that affect the nails, there are six that are the most common. These six nail problems have a solution, and it is very easy to deal with a few products from home, although it is always recommended to stop biting them to avoid any complications. Do you want to meet them
YELLOW NAILS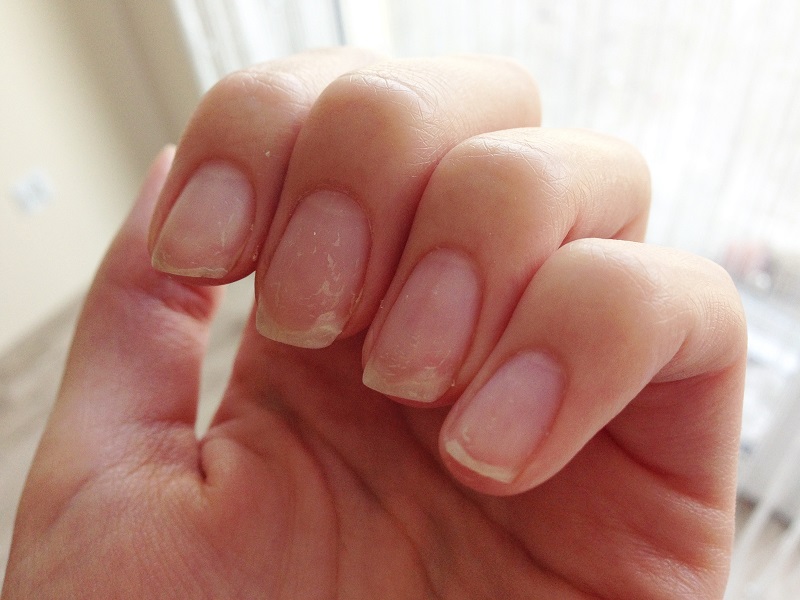 Nails, both hands and feet, are made by the keratin, a substance that makes it turn from a pink and translucent color. However, there are people who can experience a change in this hue and observe how their nails are gradually becoming more yellow. It is the most common nail diseases.
THE USUAL USE OF ENAMELS
The causes? They are diverse but very common. One of the most common is the frequent use of nail polishes, especially those of poor quality since they contain aggressive chemicals that can damage the surface. In addition, when the nails are painted for long periods of time without letting them breathe, this color change is contributed.
You may like- Celebrities with anorexia
TOBACCO
Another of the most common reasons is snuff. In smokers, the contact of the fingers with the cigar causes a lot of damage due to smoke and its chemical components. The lack of nutrients, some medications or aging are other common causes of this usual problem, although it may be due to more serious medical conditions such as diabetes or liver disease.
To solve it at home, if it is due to a minor problem, there are different remedies such as dipping your fingers for a few seconds in lemon juice or in hydrogen peroxide. The aloe vera, white vinegar or even toothpaste can be great allies to solve the nails are yellow and back to its original pink color.
WEAK AND BRITTLE NAILS
The fragility of the nails is a very common problem, and it is that many people are easily broken, or several sheets are formed that are broken separately. As a general rule, the cause of having such weak nails is the lack of vitamins or minerals, due to poor diet or lack of calcium, although it may be due to more serious problems, infections or certain diseases, such as rheumatism or difficulty in circulation.
OLIVE OIL TO STRENGTHEN THE NAILS
How can I solve this problem? As home remedies, the most common is the use of olive oil because it contains the necessary nutrients, but also highlights the coconut oil applied to each nail, apple cider vinegar, and horsetail. All these elements used continuously, contain components that help the nails not to break and stay as healthy as possible. It is the most common nail diseases.
STRETCH MARKS ON NAILS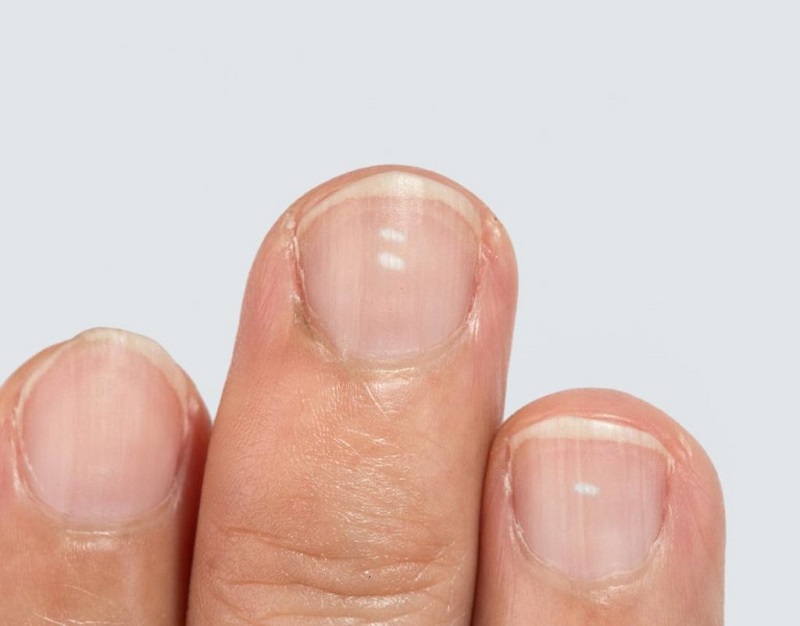 Another of the pathologies that the surface of the nail can suffer is the appearance of stretch marks, both longitudinal and transverse. The causes of both types are very varied, but they are usually the reason that a person has suffered, or is suffering, certain alterations in their organism, as well as skin aging.
LONGITUDINAL STRETCH MARKS
First, longitudinal stretch marks are the most common and usually appear after 60 years by inheritance, although they may appear due to some diseases diagnosed by the doctor. The thumbnails are the most affected and, normally, there is no specific treatment to combat this type of stretch marks. It is the most common nail diseases.
CROSS STRETCH MARKS
On the other hand, the cross stretch marks are known as 'Beau's lines' and are due to a possible alteration in the growth of the nail. Some drugs, poor nutrition, diseases and alterations in nutrition are the main causes of these stretch marks, which are the easiest to eliminate. If the stretch marks are thin and shallow it would be enough to polish them, although it is advisable to hydrate them with creams containing vitamin A.
INGROWN TOENAILS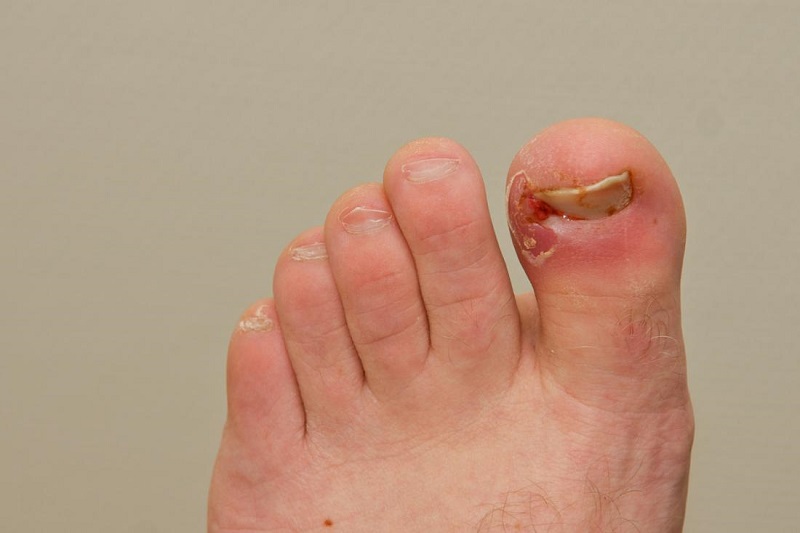 More common in toenails feet than in the hands, fingernails toenails are quite common and often painful. When an abnormal growth occurs on the sides of the nail and it is stuck in the skin, a wound appears that can become infected, causing greater damage.
FOR A BAD CUT OR A VERY TIGHT SHOE
The main reason for the ingrown toenail is the bad cut of the same or very tight footwear in the case of those of the foot. To solve this pathology, it would be enough to fill the area or soak the nail with warm water and salt, use a looser shoe type that does not end in a point, or get the appropriate nail length so that it does not happen again.
LEUKONYCHIA
The name of the disease is not well known, but it is one of the most common nail problems. These are the small white spots that usually appear on the surface that is usually said to be due to a lack of calcium, but that is only an urban legend since this is not their reason.
THEY ARE SMALL INJURIES
These small white spots are simply small injuries caused by minor blows, bites, improper cuts or poorly manicured manicures. However, it should be noted that if instead of a spot a line appears from side to side it would be necessary to go to a dermatologist because it may be the cause of a greater force.
There is no treatment as such for leukopenia, just wait for it to grow and cut where the mark is. Despite this, it is advisable to take care of the nails daily with moisturizers, files and nail polishes that are little harmful to the health of the hands.
MYCOSIS
One of the most common mistakes is the belief that all nail pathologies are produced by fungi, something that is not so, although in the case of mycosis everything changes. This disease is one of the most common caused by a fungal infection and can occur due to some abnormality in the body. It is the most common nail diseases.
Nail fungus is very easy to detect, it comes in the form of whitish or yellowish spots, the nail is usually separated and a kind of dust can form underneath. The treatment to combat this type of infection can be given in a medical way, but to solve it at home only products such as tea tree oil in its purest form are needed.