As anyone who has pursued further education will know, it's a full-time commitment. Whilst some courses are, of course, more liberal with time than others, there are some courses which demand your full attention at every waking moment. Medical study is a course which is notorious for being demanding of time, and it has become something of a joke among most university students that you'll rarely see a successful medical student on a night out.
With the body being so unique and filled with a lot of very important organs you can understand why there needs to be in depth studies done.  A company that know a lot about cardiac and TQT Studies can be found at links including richmondpharmacology.com/specialist-services/tqt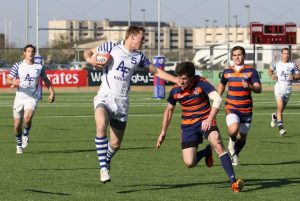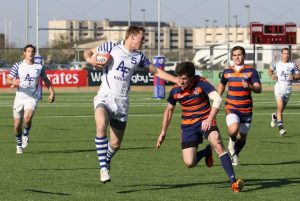 Meet Ben Gompels

Of course, the above isn't strictly true. Whilst it takes work, it is possible to maintain a healthy social life whilst doing well in your studies – as proved by fourth-year Medical Humanities student, Ben Gompels. Gompels, who attends Bristol University, has recently signed a contract with Bristol Rugby Club, to play as their flanker until the end of the season, and by the sounds of it, he's not failing to impress.
Making the big time

Born and raised in Bristol, the 21-year-old has played through the South West age divisions, as well as the Bristol Rugby Academy, and as a result is reported to be a speedy and competitive flanker, with a lot of potential. He was named vice-captain of the men's team at Bristol, to add to his increasingly impressive resume.
Following in his footsteps

Whilst being signed for a professional rugby contract may seem impossible to some, everyone has to start somewhere. If you fancy yourself as the next Jonny Wilkinson (or Ben Gompels) then sites such as Sportplan have rugby drill training drill video to help you get started, and focus on strengthening not only your core but your overall knowledge of the game to assist you in improving.
Of course, Ben has had to work long and hard to get to where he is now. Whilst training as a doctor, Ben is highly committed to the sport. Not only does he play for his local university rugby team, but he also assists in coaching Bristols Women's 1st XV, and on top of all of this, is completing the Level 2 RFU coaching qualification. To coach, as well as play, requires an in-depth knowledge and love of the sport, both of which Ben clearly possesses. We wish this young man all the best of luck, and hope to see his professional career progress.