A trailer is useful for many reasons – whether you want it for work or for leisure, a trailer is something that can be beneficial and help you to move things around. However, it can also be an expensive thing to buy, so you may want to go down the second-hand route and buy a trailer that is not brand new, as this will not be as expensive.
Buying a second-hand trailer can help you to save money, however, you do need to be careful when you buy one. This is because you don't want to end up buying a trailer that actually costs you more in the long run due to needing lots of repair work done, or one that doesn't last you very long. Although you may want to buy a trailer in need of some work, and you can order trailer parts online from places like this autoandtrailer.com and do some of the repair work yourself, it is important that you know what you are buying and what you are willing to spend on doing this.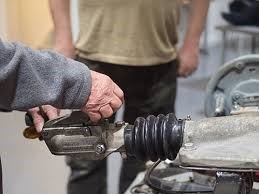 First of all, beware of trailers that are priced very low and seem too good to be true – this may well be the case. Doing some research beforehand and working out what the general prices are for second hand trailers can be helpful.
You should also give a trailer a good inspection before you buy it. Check that it is not rotting or going rusty, check that it is structurally sound underneath and check areas like the wheels. Seeing it connected to a car also helps to rule out any issues there too.