We have already pointed out the importance of vegetables for our well-being, but perhaps sometimes we get tired of the same salads always, it is always interesting to give a twist to our meals in order to enjoy them, since this also helps us to be healthy. Here is the recipe for lettuce salad with nuts.
If you do not have much time available, this recipe will help you solve a meal, so open your palate and senses to other flavors, more intense but exquisite, go ahead and try it, it is a fact that will fascinate you.
Ingredients
200 grs. mixed lettuce (Roman, American, Creole, purple, whichever you like)
1 cucumber, peeled
Supreme of sweet orange.
2 tomatoes
Corn
Peanut
2 tablespoons of Greek yogurt
A handful of coriander leaves.
2 garlic cloves, minced
5 tbsp. extra virgin olive oil
3 tbsp. wine vinegar
Salt
Pepper
2 tbsp. of honey
Preparation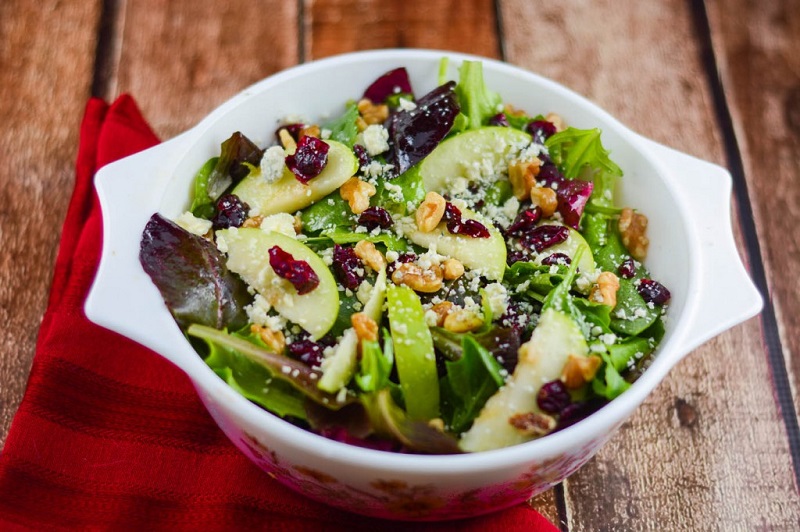 1. Thoroughly wash the lettuces with water and a splash of vinegar. Then add in a salad bowl with the orange wedges, the cucumber, sliced, the tomatoes cut into eighths, corn, and peanuts.
2. Beat the Greek yogurt with the garlic, the coriander leaves, the salt, the oil, the vinegar, the honey, and the pepper until emulsifying, it should be very thick and with an intense flavor.
3. Add it to the Lettuce salad, mix and serve immediately.
You may like to read-https://bumbleblog.co.uk/