The 3 best VPNs for PC (Windows 10) in 2019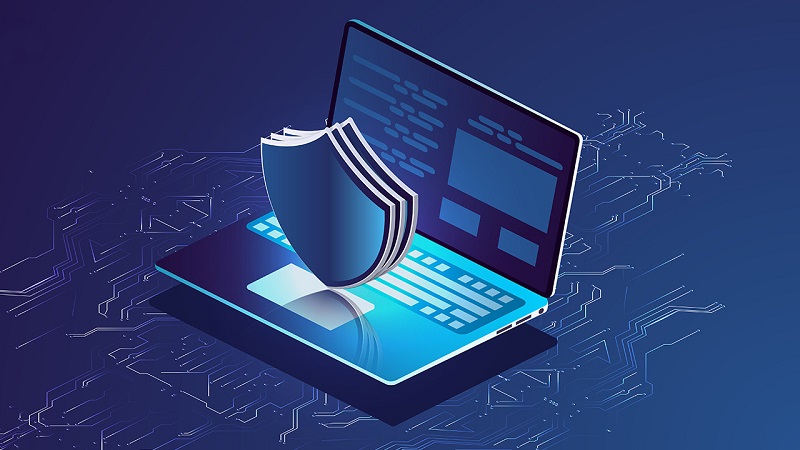 Want to know what are the 3 best VPNs for PC (Windows 10) in 2019? Do you need a program to change your IP (or to hide your IP)? You're going to need a VPN or a proxy… almost a VPN.
In recent months we have given great importance to VPN networks (Virtual Private Networks), a service that protects our online identity and preserves our privacy by hiding our IP address from prying eyes.
Well, a VPN for Windows has to have, first of all, a good program that we can install on our PC in a simple way and that is simple to configure.
In less than 5 minutes we should have the VPN network active on our personal computer with Windows OS. These 3 VPN providers do not disappoint us and they are also the best options if we take into account download speed, security, privacy, and price.
How does a VPN network work?
A VPN network will encrypt all your data as soon as you install its software on your computer, tablet or smartphone. You will create a kind of tunnel where your data will travel securely completely encrypted (you will only see random numbers and letters): only you and the VPN know "the key" that encrypts your communication, to put it in some way (the process It is quite complex).
It works with Linux, Mac, Windows, Android, iOS
You can use OpenVPN
Easy setup
Protect and encrypt all your communication, not just a program
Even if someone is able to penetrate into that tunnel, everything they see inside will seem unintelligible. A good way to improve your online security.
In addition, you can change your IP to simulate that you are connected from another country (what interests us). Not only will you hide your IP from prying eyes, but you will also get a new IP in any country in the world, which will allow you to skip geographical restrictions to view online content covered by content producers or ISPs.
Connect to a VPN in Windows 10
It is really simple. You can do it manually in Start> Settings> Network and Internet> VPN> Add a VPN connection. There you should put the VPN data you choose, including some advanced options. All VPN providers will give you that information if you want to do it manually.
Then you just have to enter your username and password (they will have given it to you when you sign up for the service). You choose the server you want to connect to and your VPN connection is ready in Windows 10.
The 3 best VPN for PC (Windows 10 Operating System) in 2019
1. Best VPN services for PC:  PIA – Private Internet Access VPN
More than 3000 servers in 37 locations and more than 28 countries. PIA offers one of the best VPN services in 2018 and 2019. It supports up to five devices, PPTP / OpenVPN and L2TP / IPSec protocols, SOCKS5 proxy and has no restrictions for P2P. It also protects the DNS and has a Kill Switch. Loading and unloading speeds are not the best of the three, but their other virtues compensate. It is one of the best VPNs for PC in 2019.
has a Windows application that can be downloaded from its website. The downloads, ask for the username and password and connect to your VPN network. All very simple. Just be careful to install the program as an administrator (click on the download of the program with the right button and look for the option)
You don't have a free trial, but your money is returned within 7 days after you sign up. Price? Right now $ 3.33 / month in your annual plan.
You may also like to read, how to make a compass in minecraft. To know more visit our Tech blog https://uphilltechno.com/.
2.-Best VPN services for PC:  ExpressVPN
Another of the VPN providers with an excellent number of locations worldwide. They are present in 94 countries with 148 locations for their servers, and they add new options every month. Right now they have more than 1700 servers worldwide. It is one of the best VPNs for PC in 2019
This British Virgin Islands VPN provider offers good download speeds and excellent options for iOS, Android and even BlackBerry mobiles. It supports up to three devices and does not keep records. It has 256-bit encryption in OpenVPN, L2TP – IPSEC, PPTP, and SSTP protocol.
ExpressVPN has a Windows application that can be downloaded from its website. In three simple steps, you have your VPN running. If you have doubts, you can contact support to have the app installed. Use the Open VPN standard.
This VPN is a bit more expensive than other options, but it has a 30-day money-back guarantee. ExpressVPN offers three pricing plans. It costs about $ 8 a month in the 12-month plan.
3.-Best VPN services for PC:  NordVPN
More than 750 servers worldwide in more than 50 countries. It has support for Netflix, torrents, double VPN, VPN with Tor, excellent programs, privacy, payment options. This is the service that I am currently using in 2018. It does not keep records of your connections. It supports IKEv2 / IPsec, OpenVPN, PPTP, and L2TP.
Speed? It depends on the server you connect to but it is usually very good. The interface of their programs are very minimalist and it is very simple to use. It has Kill Switch, protects you from DNS leak, and is one of the few VPNs that work with Netflix.
NordVPN has a Windows application that can be downloaded from its website.  The Windows application automatically selects the fastest server available in the country of your choice and has a very intuitive design.
It has a free trial. They usually have discounts almost all year to reduce the subscription price. Price? $ 3.29 per month in your 2-year plan and $ 5.75 / month in your monthly plan.
Those are the best VPNs for PC in 2019.